✅ NEW - get your business listed and your information shared across social media.
Governor Ayodele Ayodele of Ekiti state has described the purported banned on him and other south south government by the federal government as an executive rascality.
Governor Fayose said this in an exclusive interview with AIT this afternoon.
He said: "the present federal government leadership doesn't have respect for his subordinates".
The governor cited the case of DSS invasion and detention of lawmakers in the state for 18 days in Abuja without just reason.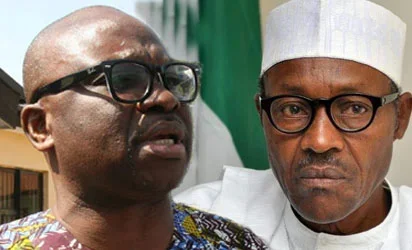 "Nobody can stop me from going any where in this country".
"The country belong to all of us, the agenda is dead on arrival".
"Nobody can silent me, I am from God and nobody can stop anything from God", Fayose said.