Discussions between Etisalat Nigeria and its lenders to renegotiate the terms of a $1.2 billion loan have reached deadlock after the telecoms firm missed a payment, Sources with knowledge of the matter told Reuters.
Lenders, under pressure to avoid loan-loss provisions, are pushing to finalise the debt restructuring before next month's half-yearly audit, a banking source told Reuters.
Etisalat met with the lenders in London on April 28 led by Guaranty Trust Bank but they could not agree a way forward, the sources said.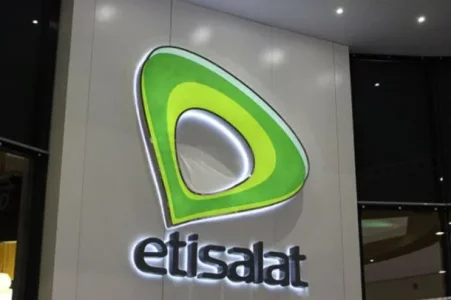 The telecom firm signed the medium-term seven-year facility with 13 local banks in 2013 to refinance a $650 million loan and fund expansion of its network, but is now struggling to repay.
Etisalat Nigeria told Reuters that it was in talks with lenders to restructure the loan after it missed a payment.
"There is no conclusive view on the way forward," one banker who declined to be named told Reuters after the meeting. "The most viable solution which the banks are pushing for is for the shareholders to inject equity into the business."
A source at Etisalat, which owns 45 percent of the Nigerian company, said the company was not willing to invest more after converting some loans it made to the affiliate to equity and writing down its investment to $50 million.
[1180]