✅ NEW - car park, swimming pool, 24 hours light/security and more.
Nigeria has lost over N38tn through mismanagement, embezzlement and money laundering under successive administrations since democracy returned in 1999,
PUNCH Newspaper statistics
revealed.
The figures were drawn from findings by anti-graft agencies and investigative panel reports on major economic scandals and financial crimes in the country in the last 17 years.
The investigation, which covered the Olusegun Obasanjo, Umaru Yar'Adua and Goodluck Jonathan-led administrations, showed that most of the stolen funds have not been accounted for.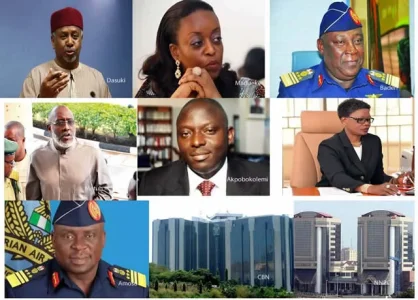 Here are the breakdown of the stolen funds since 1999:
N3tn – NNPC, NPDC unremitted funds - Jonathan's era
N2.3tn – Diverted Nigeria's arms deal - Jonathan's era
N30tn – Oil theft, waivers, others - Jonathan's era
N8.5bn, N2.6bn – NIMASA frauds - Jonathan's era

N17.3bn, N23bn – Diezani's bribes - Jonathan's era
N3bn– SURE-P scams - Jonathan's era

N56bn – Amount spent on COJA - Obasanjo's era

N2tn – Power sector revamp fund - Obasanjo's era
N300bn – 'Missing' fund from works ministry -Obasanjo's era

N56bn – Corruption in the NPA - Obasanjo's era
N33bn – Botched Lagos-Kano rail project - Obasanjo's era




Culled from PUNCH