✅ NEW - car park, swimming pool, 24 hours light/security and more.
Governors of Nigeria's 19 Northern States on Saturday in Kaduna endorsed the actions in Kaduna State, the location of last weekend's violence involving Nigeria's Shiites and the Army.
In a communique issued at the end of a meeting, the governors stressed that all Nigerians should respect the law and constituted authority, adding that organization, whether religious or social, must operate within the law.
Offering condolences to the families of all those who lost their lives in the Zaria tragedy, and wishing the wounded speedy recovery, they endorsed all the steps taken so far by the government of Kaduna State to contain the situation.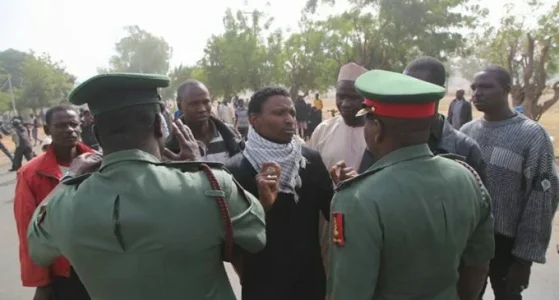 They also expressed support for the decision of the Governor of Kaduna to constitute a Judicial Commission of Inquiry to examine the remote and immediate causes of the Zaria incident, and commended him for it.
The governors reassured citizens of their readiness to maintain law and order while respecting the constitutional rights of citizens to practice their faith without infringing on the rights of others.
They however frowned on arbitrary blockage of highways by unauthorized processions which inconvenience others, and resolved that processions must henceforth have police permit and protection as prescribed by the law.
The governors reaffirmed their commitment to take measures to revive and grow the economies of Northern States to create jobs and other opportunities, adding that efforts are already in top gear to review agriculture and industries related to agriculture.
-
SR
Last edited: