Ahead of 2015 general elections and not leaving any chances, the opposition All Progressives Congress (APC) is shopping for the party's vice presidential candidate right away.
This is even, as it was assumed that former Head of State, Gen. Muhammadu Buhari, may get the presidential slot. In case this option fails, incumbent Speaker of the House of Representatives, Hon. Aminu Tambuwal, former Federal Capital Territory (FCT), minister, Mallam Nasir el-Rufai and Jigawa State Governor Sule Lamido are on the card as replacement. But Governor Lamido has always said that as a founding father of the ruling Peoples Democratic Party (PDP), he won't leave the party.
It was, however, learnt that the stakeholders who met behind the closed-door last weekend, have no mandate of the party or of any of the candidates being considered for the vice presidential slot, which was the highpoint of the parley.
Source:
The Sun Newspaper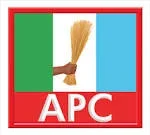 [2886]