GOVERNOR #SuleLamido of #Jigawa State, a presidential aspirant under the #PeoplesDemocraticParty (PDP) in 2015 general election, will commence campaign and consultation next week.
This was disclosed by a leader of the Sule Lamido Presidential Movement and #PDP vice chairman of Jigawa Central, Alhaji Aminu Nuhu Jahun, while speaking to newsmen in Dutse, shortly after his return from a foreign trip.
He said Lamido was the most reliable and competent PDP presidential aspirant, who could bail the country out of the mess we were in under President Goodluck Jonathan-led administration.
Click source for more details: #
NigerianTribune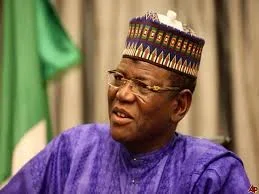 [3698]