✅ NEW - car park, swimming pool, 24 hours light/security and more.
The Independent National Electoral Commission (INEC) today disclosed that the number of political associations seeking registration as political parties ahead of the 2019 general elections is currently 86.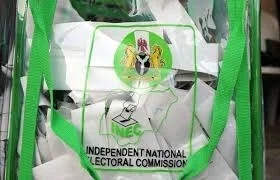 The chairman of the commission, Mahmood Yakubu, made this known during the commission's quarterly meeting with leaders of political parties at INEC headquarters, Abuja, on Tuesday.
Mr. Yakubu described political parties as important vehicles in the management of the country's democracy.
"The number of applications for registration of new associations as political parties now stands at 86," he said.
He congratulated the 10 political parties recently re-registered after being deregistered following their performances during the 2015 general elections. He also congratulated the Inter Party Advisory Council (IPAC) on the successful conduct of its election, which he said was useful for the development of the country's electoral system.