✅ NEW - car park, swimming pool, 24 hours light/security and more.
Northern leaders are currently divided over Bola Tinubu's perceived presidential ambition.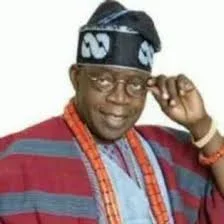 Last two weeks, Tinubu said he may be running for office but didn't state which office he'll vie for. It is widely believed that Tinubu will run for President.
Speaking in an interview with Saturday Sun, a former Vice Chancellor, Ahmadu Bello University, Zaria and member of Northern Elders Forum, Professor Ango Abdullahi, said, "I'm really surprised that a leader or somebody who is called a national leader of the party in power and not only party in power but with a President on seat that is less than two years old in position of leadership, he is himself talking about his ambition in 2019. There is nothing wrong in ambition. Of course, Bola Tinubu had always had ambition. It was his ambition that made him become governor of Lagos State. So, that is alright.
"And of course, there were a lot of discussions about his purported ambition to be Buhari's Vice President which was also in the papers. But the significance of this news item, here is a leader of a party, a national leader with his President on seat, he's talking about the possibility of contesting election in 2019 and I don't know whether he's talking about the APC platform or whether he's talking about another party.
"Whatever platform he's talking about, I consider this totally insensitive of a leader who should show some humanity; this is a speech that is coming at a wrong time. And I can only feel sorry for Bola Tinubu if he indeed came out with such a statement. Already also, in fact he's not worried about the party so called APC. This is for party members to take note. But their party to my mind is either dead or it's dying. We can then wait and see what happens in the next few weeks.''
Second republic lawmaker, Junaid Muhammed though denied speaking for the North said, ''As far as I am concerned, there is nothing bad about it. Tinubu's ambition has been open for over a decade. So what he's saying now is not new about his political activities and there is nothing criminal about it. And I think Tinubu is credible. At least, he has a party whether the party will survive or he will float another party that is what I don't know and I don't speak for him."
Also, former Governor of old Kaduna State, Alhaji Abdulkadir Balarabe Musa, said, "My concern is that Asiwaju Tinubu says he may run, it is mere speculation, but in view of his relevance in the country, he is not somebody that should be dismissed as such. He should be seen as confusing the political situation in the country.