Peoples Democratic Party (PDP) governors loyal to the Ahmed Makarfi-led National Caretakers Committee may have concluded plans to dump the party and float a new political party, irrespective of the outcome of the appeal filed before the Supreme Court.
Seven out of the 10 PDP governors are in their first term in office. A highly placed member of the party confided in
New Telegraph
that none of the governors would like to seek second term in office on the platform of the party.
"PDP is associated with corruption and most of the party members are no longer comfortable with the name. Discussions have reached an advanced level, even before the Court of Appeal judgement, to float an entirely new political party," one of the governors told New Telegraph at the weekend.
Adopting a new name for the party had generated heated debates at the several sittings of the Professor Jerry Gana-led Strategy Review and Interparty Affairs Committee empanelled by the National Caretaker Committee.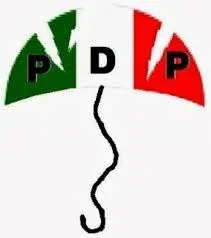 However, spokesperson for the caretaker committee, Prince Dayo Adeyeye, said there is no such plan to form another political party.
"There is nothing like that. Everybody is talking about it, but that is not the situation. What I can tell you is that we don't have such plan to form any party."
When asked what option is left for the party if the appeal fails at the Supreme Court, he answered: "Let's wait for the appeal; we will cross the bridge when we get there."
Credits: New Telegraph
[2946]