Not more than 28 people were reportedly killed in a suicide attack at a mosque in Maiduguri Northeast, Nigeria, on Friday, raising fresh security concerns after a wave of similar attacks.
The attack occurred around 5 a.m in Jidari area of Borno which has always been the target of the Boko Haram insurgents.
The attack happened shortly after 5:00 am (0400 GMT) in the Jidari area of the Borno state capital, which has previously been targeted by Boko Haram militants.
Maiduguri has now been hit six times this month, killing a total of 76 people, according to an AFP tally, underscoring an increased risk to civilians after similar strikes in neighbouring states and near the capital, Abuja.
Umar Sani, a civilian vigilante assisting the military in the counter-insurgency, and local resident Musa Sheriff both told AFP there were two blasts at the mosque.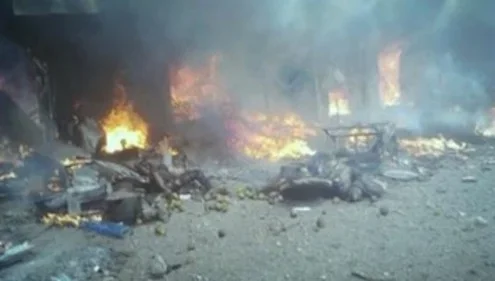 "People from various mosques nearby rushed to the scene to assist the victims," said Sani.
"I was involved in the evacuation. We counted 28 dead bodies apart from the two bombers, who were identifiable by the mutilation of their bodies.
"Over 20 other people were injured."
Medical sources at the University of Maiduguri Teaching Hospital and Borno State Specialist Hospital later gave a lower toll of 19 dead.
There are frequently conflicting death tolls in the insurgency and official statements often downplay the number of casualties.
Nigeria's military has claimed a series of successes against Boko Haram, recapturing territory seized by the militants last year, as well as the mass surrender of fighters.
[1271]