✅ NEW - get your business listed and your information shared across social media.
Two American instructors and a South African have been shot by Jordanian policeman at a police training centre outside Amman, officials report.
Government spokesman Mohammad Momani said the assailant wounded two other Americans and four Jordanians, before being killed by his fellow officers.
Jordanian security sources earlier said that the gunman had killed himself.
The US-funded Jordan International Police Training Centre (JIPTC) hosts mainly Palestinian and Iraqi officers.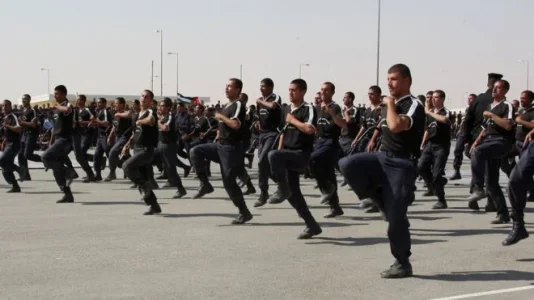 US contractors are sent to the facility in Muwaqqar, on the eastern outskirts of Amman, to assist Jordanian police trainers.
Mr Momani told the official Petra news agency that the shooting was a "crime" and said an investigation had been launched.
The US embassy in Amman wrote on Twitter that it had received reports about the incident at the JIPTC.
"We are in contact with the appropriate Jordanian authorities, who have offered their full support. We will report more info when available," it added.
It hosts joint military exercises with countries like the US and UK, and strongly supports the US-led coalition against Islamic State militants in Syria.
In the absence of any other obvious motive for the shooting it will be assumed that the killings were intended as an act of solidarity with militant groups in the Middle East, our correspondent adds.
The incident comes on the 10th anniversary of bombing attacks by al-Qaeda in Iraq on three hotels in Amman which killed more than 50 people.
- Al-Jazeera