✅ NEW - car park, swimming pool, 24 hours light/security and more.
Vice President Yemi Osinbajo shared highlights of the decisions reached at the National Economic Council which he chaired yesterday April 21st. Read below some of the decisions and resolutions.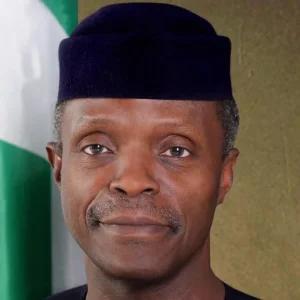 1. EXCESS CRUDE PROCEEDS: the Council was informed that the balance on the Excess Crude Account stood at $2.3 Billion.

2. UPDATE ON THE CONSTITUTION OF THE BOARD OF THE NIGERIAN SOVEREIGN INVESTMENT AUTHORITY (NSIA): The Council was informed that nominees have been selected to form a Search Committee that will bring up names of potential Board members of the NSIA.

3. UPDATE ON STATES THAT HAVE RECEIVED BAILOUT FUNDS: The CBN Governor, Godwin Emefiele reported to the Council that a total sum of N689.5 billion has now been disbursed as salary assistance loan to States and additional N310 billion disbursed as Excess Crude Account-backed loans to States. The Finance Minister, Kemi Adeosun informed the Council that President Muhammadu Buhari has approved the suspension of monthly deduction at source for this month, and that no such deductions would be made this month from the FAAC allocations to the States.

This act is intended by the President to provide the States with some financial relief at this time despite the fact that FAAC allocations are dwindling following the drop in oil prices. In addition, I informed the Council that President Muhammadu Buhari, will continue to review the situation of the States on an ongoing basis and take appropriate relief measures as necessary and when possible.

4. THE NIGERIAN ROAD SAFETY STRATEGY DOCUMENT (NRSS) The Federal Road Safety Commission, Corps Marshall Boboye Oyeyemi was in attendance to present the Nigeria Road Safety Strategy Document (NRSS – 2014-2018) to the Council. The document serves to address current overlaps, streamline the role and responsibilities of all participants in order to maximize the benefits of investment in road safety management activities.
Last edited by a moderator: