Emmanuel Emenike said that his
retirement
from the team is for peace to reign in the Super Eagles where he felt should not be a 'family house' or a 'threat zone' to any individual.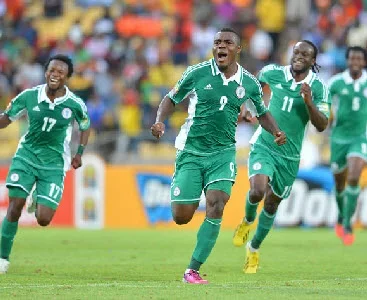 - In 2013, he became part of the third Nigerian team to win the African Cup of Nations – Nigeria's first continental victory since 1994
- On 21 January 2013, he scored in Nigeria's opening AFCON match against Burkina Faso in a 1–1 draw.
- He also scored the first goal in the quarter final match between Nigeria and Côte d'Ivoire which Nigeria won 2–1.
- On 3 February, Emenike scored a 30-yard free kick giving his country a 2–1 win over Côte d'Ivoire in the African Cup of Nations.
- He was an AFCON Gold Medalist and a top Goal scorer
[1643]