✅ NEW - get your business listed and your information shared across social media.
According to The Nation, there are dangers President Muhammadu Buhari must avoid if he intends to make his Aso Rock tenancy count.
From the analysis, here are 5 contending stumbling blocks and danger President Buhari must face squarely before leaving office:
1.
Unnecessary clash
Just as the clash between the Chief of Army Staff Lt.-Gen Tukur Buratai's men and Shia Muslim members of the Islamic Movement of Nigeria in Zaria, Kaduna State, on December 12 which spilled into the following day. Some reports said over 300 members of the Shiite group were killed by soldiers.
2.
The Southeastern flank, an agitated band of Biafra-type protesters
Why do they need a Biafra republic now? What triggered the agitation? What has changed for the worse in the Southeast now that Buhari is in government? Are the youths being used?
3.
In the Northeast, Boko Haram insurgents
Buhari has said his administration has technically defeated the sect in line with the December deadline given to achieve the directive.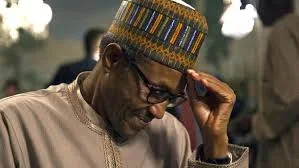 4.
The burden of bringing a crippled economy and corruption
We need to have a country before we can celebrate the end of corruption. With unchecked pitfalls you might not have such a country.
5.
Oil upon which every other government ran
, now counts for pretty little, a fact compounded by the weakening naira and vanishing foreign exchange. That leaves the president with a peculiarly tough job on his hands. How will he, for instance, manage an economy that has since been outsourced to other economies from which ordinary Nigerians draw everything, including toothpick and nearly their very lives. But as the president's foes and friends have pointed out, that is why he is president. He has to find the answers somehow, whatever the questions and circumstances.
Culled From
THE NATION