Some prominent Nigerians have spoken for and against the devaluation of the naira.
Read what five of them have said about the it...
Adams Ohiomhole, Edo State Governor: Naira devaluation won't help Nigerian economy
"Even if we devalue by 300 per cent, it will not curb the appetite of the elite for imported toothpicks and frozen chicken, even if it is harmful, and to even import expired rice from other countries. So, the thesis that if we devalue, you will export more is not supported by evidence.
Chief Simeon Oguntimehin, Ex-ICAN president faults naira devaluation
"By the time you devalue the naira, does that give us more dollars or increase what we are earning from oil? All we need to do is to cut our coat according to our cloth. We have to reduce our importation and devote more time to solid minerals and agriculture."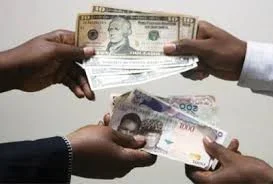 Leo Ekeh, Zinox chairman: It's needless to devalue naira now
"If devaluation happened mid-last year, it would have made sense and encouraged in-flows from investors but devaluing now would compound our already difficult situation and investors will only wait in anticipation of a further devaluation. It will rubbish our currency forever and strengthen the purchasing power of our trading partners."
Ayodele Fayose, Ekiti State Governor: Devalue naira now, Fayose tells Buhari
Governor, Ayodele Fayose has called for the devaluation of naira, saying with the gap between the official rate of N199 and parallel market rate of up to N400 to one dollar meant the currency has already been devalued.
According to him, the current forex policy is short-changing Nigerians and it has caused collapse of business with prices of goods skyrocketing every day.
Naira devaluation will restore economy — Ajaegbu

Read President Buhar's Latest Stand on Naira Devaluation




Culled from PUNCH
[1323]