Facts have emerged that Nigerian Communications Commission have been on the neck on all the telecom operators in Nigeria to deactivate unregistered sims in the country, with only MTN disregarding such notice and instruction.
Here are the 5 strong reasons MTN must comply with government directive on the N1.04 trillion fine imposed by the NCC or risk licence revoke.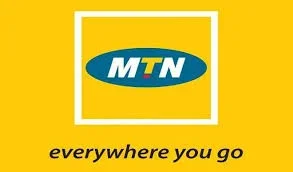 - Security and safety of the people is No. 1 on the president agenda;


- 70% of kidnappings, violent crimes and insurgence are facilitated using unregistered SIM cards making it impossible to trace the perpetrators;


- Government supports the private sector but companies must operate within the law, the fine has been stipulated in the law governing the operators;


-In other countries heavy fines are levied on the private sector for non-compliance (e.g. JP Morgan's $20bn fine).


- The kidnappers of the former minister of Finance, Pa Olu Falae used MTN sim to perpetuate the act and MTN cannot produce identity of the sim because it is not a registered line.
It was also agreed that (i) operators were to immediately reconcile the records of their deactivations against the list of invalid registrations earlier shared with operators by the NCC by September 7, 2015; and (ii) a penalty of N200, 000 per unregistered / poorly registered SIM would be imposed as stipulated in the SIM Registration Regulations 2011.
MTN's disregard for compliance
Despite the above detailed entreaties and warnings over a 12 month period (from September 2014), on the importance of ensuring that only SIM cards with valid SIM registration details are active on telecommunications networks, MTN failed to comply with the directive to deactivate improperly registered subscribers. The NCC and security agencies informed the public during a press conference held on August 18, 2015, that, as at the expiration of the 7-day deactivation deadline ending on August 11, 2015, MTN had failed to fully deactivate any subscriber.
Read more from
The Boss Newspaper
.
[5054]