✅ NEW - car park, swimming pool, 24 hours light/security and more.
The Nigerian Senate today rejected Ibrahim Magu as the Acting Chairman of the anti graft agency, Economic and Financial Crimes Commission. Magu was subjected to grills by the lawmakers on different issues. But some, key players facilitated it. They include: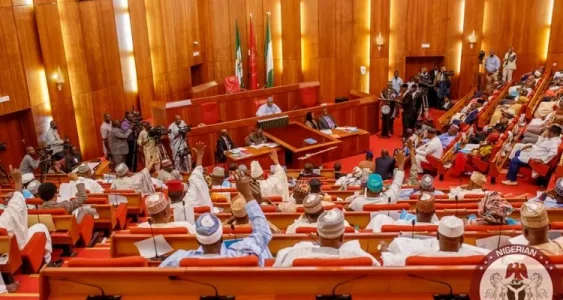 1. Shehu Sani
- The Kaduna-born lawmaker also grilled the rejected EFCC boss. Sani asked him about the Paris Club Fund.: At the planary, Sani asked: ''You need to expantiate on your activities on human rights, What are your findings and activities on the Paris Club fund?''
2. Dino Melaye
- The Kogi state senator was the first to grill Magu over the DSS report. Melaye said that notwithstanding the letter from President Muhammadu Buhari urging the Senate to confirm Magu despite his disqualification by the DSS, the secret service has written another letter to the legislature to disqualify the Acting EFCC Chairman.
3. Isah Misau
- Misau grilled Magu with questions for more than two times. First he asked: ''Dasuki took money illegally and not a single person from the CBN has been investigated or prosecuted so far...'' Secondly, why is Central Bank Governor who released money not being investigated by EFCC?
4. Senator Olujimi
- Can you say that anybody you're prosecuting will take you serious, why prosecute people on the Newspaper before it gets to court?
5. Ike Ekweremadu
-- The Deputy Senate President also took turns to swipe at Ibrahim Magu, asking him how he will fight corruption within the law.