Six people have died of cholera in Isolo Local Government Area of Lagos State after eating contaminated Abacha, a local delicacy of the people of the South-East geopolitical zone.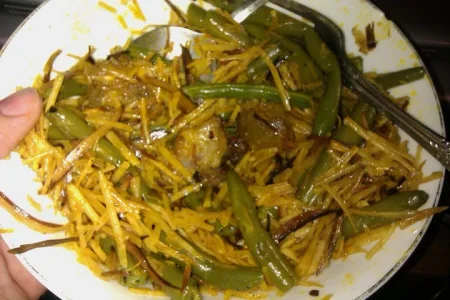 The Commissioner for Health, Dr. Jide Idris, who briefed the press about the development at the state's secretariat on Thursday, stated that 39 other persons were under observation and receiving treatment at public and private health facilities in Isolo.
Idris, who stated that seven out of the 15 samples taken to the Public Health Laboratory, Yaba, after an upsurge of diarrhoea cases was reported in some communities in Isolo, tested positive to vibro cholerae.
The commissioner noted that water and food analysis done at the Lagos State Drug Quality Control Laboratory showed that Abacha, a local salad, that was eaten by many of the victims, was the source of the infection.
Idris said, "The main suspected source of infection is the salad called Abacha, a staple food that is consumed regularly in the area. Samples of the local salad and the well water they consume in the area revealed the presence of vibrio cholerae, Salmonella species and E.coli in Abacha and the water sample taken from one of the two wells in the area."
PLACE YOUR ADVERT HERE
Connect with people interested in education, social, crime and health News!
[5021]