Android is one of the most popular mobile operating system in the world right now hence, readily available. Since it is an open source software, it means hackers and malicious developers are bringing about new ways of exploiting loopholes in the OS. These are five signs you should look out for to see if your Android phone has been hacked on infected with a malware.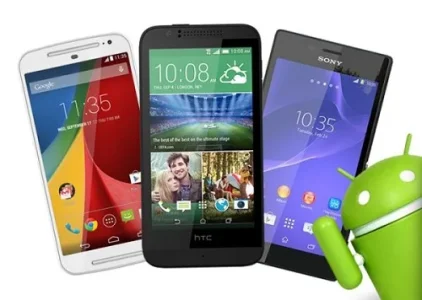 1. Pop-ups and unsolicited ads

If pop ups or unsolicited ads show up on your screen, an adware might have been sent up on your phone. To rectify this, go to the list of installed Apps, uninstall the application responsible for that.

2.Battery Drains Faster Than Before
Malwares sometimes need to perform a system-intensive task to do its job. This slows down not only the phone, but also drains the battery. To check if an app is draining your battery, go to the Settings and tap Battery. The screen that pops up will let you know the largest energy drainer on your phone. If you can't see any big offenders, it might be a case of malware
3. Increased Data Use

Not only do malwares drain your batteries fast, they also drain your data. The unsolicited pop-ups and ads consume a lot of data, something you never planned for. So if you discover your bandwidth use is unusually high, search for that malicious app which might be responsible for it.
4. Unexplained Apps

Are there apps on your phone that you are quite sure you never installed? Maybe you get weird notifications from from apps you have never heard off. Android malware acts sometimes by slipping apps into your mobile without your consent. This creates an influx of apps on your phone, clogging up space and performance.
5. Apps need access to other functions on your phone.
It is common for apps to demand access to your address book, email lists and so on. It can be justified for certain Apps where it is needed for its smooth performance. But not all Apps require access to these details. So, if you notice an App asking for personal information which is not related to its job function, you have to suspect the App. Remove it after making an appropriate examination.
Good luck!!