When you need technical guidance with regards to purchasing certain gadgets, electronics, computers, smartphones and other smart devices, visiting a reputable tech blog is your surest way to finding the information you require.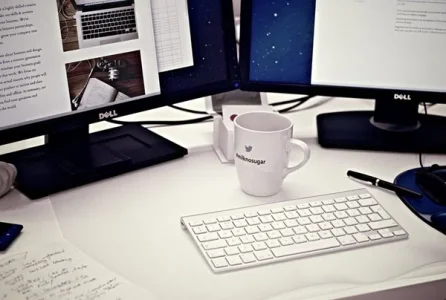 Tech Blogs in Nigeria have definitely come a long way since their introduction in the mid-2000s and have largely been buoyed by the growth of ICT and Smartphone markets in Nigeria. Nigeria is Sub-Saharan Africa's number one destination in tech-related products and matters. Our robust economy and enlightened populace provides the enabling environment for tech-related companies to thrive. Nigeria tech blogs have raised their game in terms of standards and have guided tons of Nigerian shoppers in making important purchasing decisions. Currently, these are the Top 7 tech blogs in Nigeria.
1.
Techcabal.com
is currently the highest ranked tech blog in Nigeria and was established by Bankole Oluwafemi in 2013. TechCabal was primarily created to bring together technology enthusiasts (cabals) who share insights, experience and the latest developments in the world of technology, especially when it relates to our local environment. Some of the areas covered by TechCabal include information technology, tech news, reviews and much more.
2.
Naijatechguide
: NaijaTechGuide
is also one of the highest-ranked tech blogs in Nigeria and is also one of the oldest. NaijaTechGuide was launched in 2006 by Paschal Okafor, who is currently one of Nigeria's most respected technology analysts and bloggers. This website focuses more on tech reviews, news, specs as well as price comparisons of gadgets and electronics. NaijaTechGuide's relevance can't be overstated, as it has won several blog awards over the past few years. Recently, Paschal Okafor broke the record as the first Nigerian to become Konga's first affiliate Millionaire.
3. MissTechy -
Misstechy.com
is currently Nigeria's most sophisticated tech blog. The funny thing is that this blog is being managed by a young, beautiful Covenant University graduate – Tobi Ayeni. There is this popular adage that says "What a man can do, a woman can do better." I've always taken this adage with a pinch of salt until I had the opportunity of interviewing Misstechy earlier this year (
Read full interview
). This young lady is highly gifted upstairs, if you know what I mean, and is extremely passionate about technology in general. A visit to her website will stun any doubter of this write-up, as it is nicely designed and packed with creativity. Her product reviews are in line with global best practices, comparable to the likes of Techradar, CNET, GSM arena and other top-notch technology blogs rocking the global blogosphere. She's very down to earth and has built a community of tech lovers. Her website,
misstechy.com
, is the future of Tech Blogging in Nigeria.
4.
Techloy.com
--
Techloy.com is really one of the top tech blogs in the country. This website was founded by Loy Okezie in 2008 and has risen over the years to become one of the major players in the Nigerian Tech blogosphere. The blog is widely renowned for its unbiased opinions about Africa's technology markets and has featured in the publications of some media organizations on the global stage.
5.
TechCity
--
TechCity prides itself as Nigeria's sole and premier technology blog that is dedicated to reporting Technology News, reviews and online videos across Africa. The blog shares the latest tech news items and reviews of various tech brands.
6.
Tech Point
– TechPoint was established by Adewale Yusuf & Muyiwa Matuluko in Jan 2015. It is one of the best and most visited tech blogs in Nigeria to date. Techpoint.ng focuses on Gadget reviews, Tech issues and Startups and is often visited by developers and gadget freaks.
7.
Ogbonge Blog
– Ogbongeblog.com is a major player in the Nigerian blogging community. This website was founded in 2008 and has risen to the top of the Nigerian Tech blogging community, in terms of authority and standard. However, Ogbonge blog was hammered from the SERP in October 2013 by the world's largest search engine giant - Google Inc., due sharp practices; albeit it subsequently found its way back to Google's love book after straightening-up its ways. It's currently ranked 498 in Nigeria by Amazon's Alexa and provides information relating to technology and online money generation.
Last edited by a moderator: