Everyone should be tested for sexual diseases. We should not assume we know its risks and that we would be able to know we have contracted one. No. We should all test for sexual diseases because of the these reasons: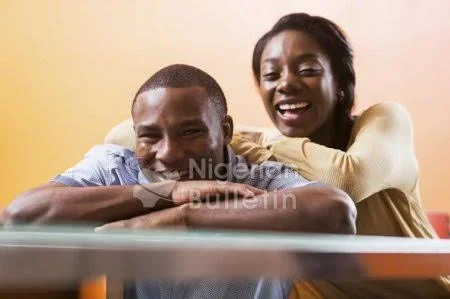 1. Because anyone can contract it:
Just because you or your partner has never had sex doesn't mean you can't have a disease that may be sexually transmissible. Quite a number of STDs are spread by skin-to-skin contact. Other sexually transmissible conditions, such as oral herpes, may even be passed by casual affection between family members. A substantial fraction of people with cold sores get them from their relatives during childhood, but those cold sores can then be spread sexually during oral sex.
2. To avoid accusations of cheating in relationships:
Before marriage, it is a good idea for partners to do sexual disease test. Most times, married couples and those in committed relationships say that they don't need to do sexual diseases test because they are in mutually monogamous relationship. This is true to an extent, but many people with with STDs have no idea that they are infected, which can cause relationship problems when symptoms appear after a couple has been together for years. Or perhaps when a woman discovers she's been infected with chlamydia only after she has trouble getting pregnant. Screening before a relationship starts can let everyone involved know where they stand, and help avoid unjustified accusations of cheating.
3. Don't assume... because it's never too late to play safe:
It is not wise to assume that because you've never had unprotected sex, you should not bother to test for sexual diseases. It's never too late to get tested or to start having safer sex.
4. Because worrying scares than knowing:
No doubt, it is scary to be tested for STD, but it heaves a sigh of relief when you have been tested for it. It makes you aware of what is going on in your bodies, and you will be able to do something about it. Additionally, certain STDs, like HIV are easier to treat when they're diagnosed early. Scientists have begun to gather evidence that, when HIV treatment is started early enough, it's even possible to achieve a functional cure.
5. Because you respect yourself and your sexual partner:
One of the best reasons to get tested for STDs is that it helps you have an open, honest relationship with your partner. It makes you confident to be able to able to talk to him/her about the risks of STDs and safe sex. Unless you've both gone to your doctors and asked for STD testing, there's no way to know whether you have any infections that you'll want to disclose to each other.
6. To protect yourself:
The essence of doing a sexual disease test is also to protect yourself from sexually transmitted diseases.
7.
To make informed choices about your health:
Also, one of the reasons why you should test for sexual diseases test is ultimately to make informed decisions about your sexual health. Once you get tested for sexual diseases, it makes you more logical and accurate than relying on assumptions – this way you can take good decisions on your sexual health.