Maple Wood with 3 drawers and 2 doors
Senator Shehu Sani has revealed details of negotation by government agency and international organizations over the release of the 82 Chibokgirls on Saturday.
Senator Sani on his social media account commended the President for delivering on his promise.
He said the girls are not only hostages with the insurgents, but their freedom is freedom for all.
He said: "details Chibok girls are not the only hostages with the insurgents, but their freedom rekindled the hope of freedom for others.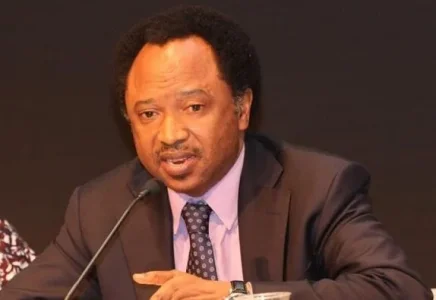 "No price is too high to pay for the release of the Girls. The swapped commanders are 5 and not 2 as reported".
The Kaduna state Senator said the negotiations was led by a recent winner of an international humanitarian award, aided by the Swiss in the mediation process, monitored by the ICRC and made possible by the Department of States Security Services. It involved at some level travels to Bern and Sudan.
"Negotiations will continue for the next set after the one secured are made public", he said.