✅ NEW - car park, swimming pool, 24 hours light/security and more.
The Nigerian senate today failed to confirm Ibrahim Magu as substantive Chairman of the Economic Financial Crimes Commission, EFCC.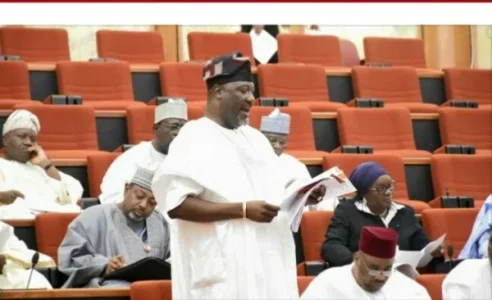 Magu appeared before the senate after President Buhari sent his name for confirmation the second time.
After a thorough questioning, majority of the senators rejected the nomination and confirmation of Magu as Chairman of EFCC.
Below are 9 key questions that disqualified him:
1. How will EFCC under Magu fight corruption within the law – Senator Ike Ekweremadu
2. Ekweremadu also asked about the operations of the EFCC on disobeying court orders and cases of human rights abuse and asked Magu to respond the last DSS report.
3. You need to expantiate on your activities on human rights, What are your findings and activities on the Paris Club fund? - Sen. Shehu Sani
4. What are the special powers of EFCC under section 6 of the EFCC ac? – Bukola Saraki
5. What is the concept of Financial crime as stipulated in the EFCC act? - Sen Isah Misau
6. Dasuki took money illegally and not a single person from the CBN has been investigated or prosecuted so far – Sen Isah Misa
7. Why is Central Bank Governor who released money not being investigated by EFCC? – Sen Isah Misau
8. How much funds has been recovered since you took charge of the commission? - Sen. Duro Faseyi.
9. What led to the death of Mr. Desmond and why was the body was taken to the mortuary before contacting the family? -Sen.Ben Ajumogobia.
Read his responses here:
How Magu Responded To Questions Fired at Him at The Senate