✅ NEW - get your business listed and your information shared across social media.
Sahara Reporters sources have revealed how Pesident Muhammadu Buhari's Chief of Staff, Abba Kyari, inserted controversial "coordinator" clause in the letter transmitted to the National Assembly informing legislators about Buhari's latest trip to Britain to undergo urgent medical care.
The phrasing of the letter, a departure from President Buhari's previous ones where Mr. Osinbajo was explicitly named "Acting President," has generated widespread discussion and a measure of political tension within Nigeria.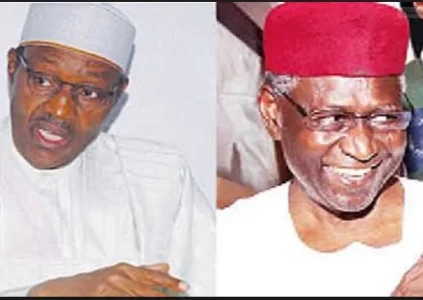 Several high-ranking sources at the Presidency confirmed to
SaharaReporters
that the decision to use the phrase, "the Vice President will coordinate the activities of the Government," instead of expressing what the Constitution stipulates, that the Vice President becomes "Acting President" with the transmission of the letter, was singularly taken by Mr. Kyari.
A source told the online medium that the President signed the letter on Sunday, after a quick glance, with the understanding that the letter was couched the same way as the previous letter he signed when he went on an extended medical leave last January. "I can assure you that he never knew of the ridiculous insertion of the word 'coordinating' in his letter," said the source.