Amari Sunday, the young man which was tortured in a video that surfaced recently when a group of army cadets in Abuja in 2014 for appreciating a cadet beauty has narrated his ordeals in the hands of the army cadets.
Related: [VIDEO] Nigerian Army Cadet Beats Man for Calling Her 'Beautiful'
Sunday was a guest on Channels TV this morning, where he narrated his ordeal in the hands of the military cadets in Abuja.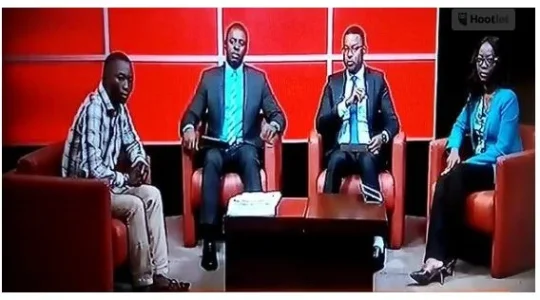 He said he was a staff of Abuja Park "N" Pay. He was working under SureP and was assigned to Jabi Lake where the incident happened.
He said his initial offence was his inability to get to an army officer who called him from a distance within 5 seconds.
He claimed that it was while they were beating him that the lady asked him if she was beautiful...and when he answered in the affirmative, another round of beating started. He said he sustained various degrees of injuries from the assault.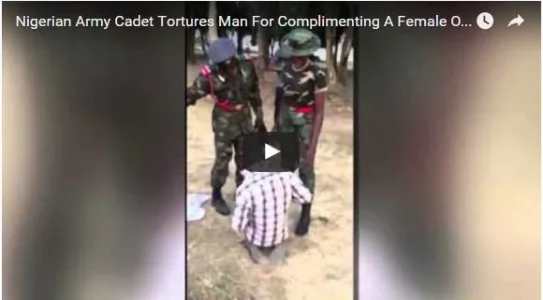 On the contrary, Nigerian Defence Academy said: "Preliminary investigation confirmed the incident to have occurred in 2014 somewhere in Lagos while the Cadets were on break."
You can read more -
NDA Reacts to Video of Army Cadet Beating Man Who Called Her 'Beautiful'
Last edited: