Ailing Martins Njubuigbo has finally found an helper after publicly crying for help over his falling health. The popular Nollywood actor, also known Elder Maya Succor has has been down with a liver-related ailment, had solicited for funds from the public to help pay for his surgery without success.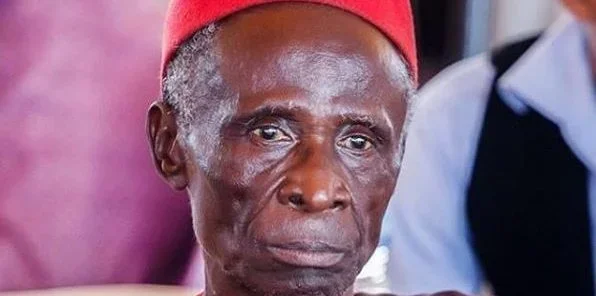 Abuja-based cleric Joshua Iginla, who celebrated his birthday last Sunday by giving out cars to people, has reportedly sorted out his medical bills.
The popular clergy man is said to have come to the aid of the aged actor after one of his colleagues, Bruno Iwuoha who also narrowly survived same fate a few months ago told the man of God about his (Maya) condition.
Upon hearing this, Iginla reportedly wrote a cheque of one million naira for the man and also promised to look into his financial situation once he gets back on his feet.
The actor, also called Papa Labista, who is popular for his village chief priest's roles in movies, was reportedly diagnosed with liver disease at an undisclosed hospital in Lagos State.
Source:
thenet.ng