✅ NEW - car park, swimming pool, 24 hours light/security and more.
The African global economic and development summit, hosted at the University of Southern California had no African participants this year as they were all been denied visas.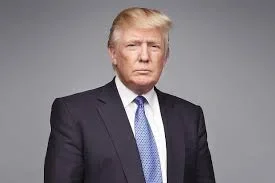 INDEPENDENT UK reports that Mary Flowers, who chairs the summit said she lost about 100 attendees, including speakers and government officials. The countries affected included Sierra Leone, Guinea, Ghana, Nigeria, Ethiopia and South Africa.
Ms Flowers said those who were denied visas were called for embassy interviews days before they were supposed to travel, despite having applied weeks or months in advance. It is unclear why visas were denied to them.
"Usually we get 40 per cent that get rejected but the others come. This year it was 100 per cent. Every delegation. And it was sad to see, because these people were so disheartened.
"I have to say that most of us feel it's a discrimination issue with the African nations. We experience it over and over and over, and the people being rejected are legitimate business people with ties to the continent."