✅ NEW - get your business listed and your information shared across social media.
Boko Haram leader, Abubakar Shekau, has released a video rubbishing reports that he was injured in a recent air strike.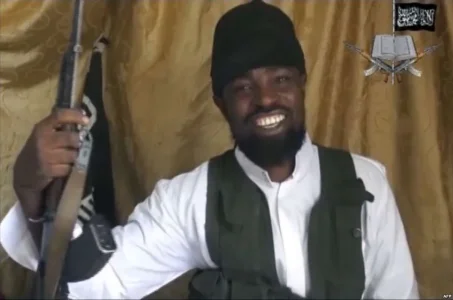 This was revealed by a journalist close the sect leadership, Ahmad Salkida, who released a screenshot from the clip.
The Nigerian Air Force had claimed that it injured Shekau during a recent air Strike.
According to Salkida, Shekau made the video around 1pm on Thursday, less than 24 hours after news of the sect leader's injury.
He added that Shekau spoke behind a camouflage, while reportedly boasting that the military will never find his whereabouts.
Salkida wrote, "Shekau boasted that his whereabouts will never be known to authorities and ended the clip with 'Shekau yananan. Inanan, inanan, inanan'".