Dr Akinwumi Adesina, the newly installed President of the African Development Bank (AFDB) has said that African country would have to set up more Sovereign Wealth Funds to help withstand the next downturn as a result of plunging commodity prices, Bloomberg Reports.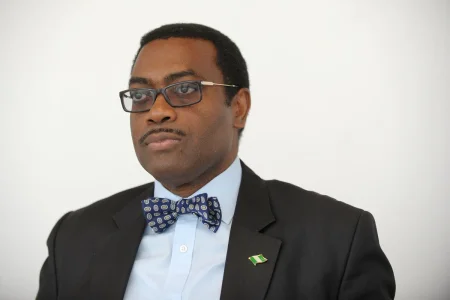 According to Adesina, "will allow countries to have fiscal buffers and liquidity buffers to this kind of shock." He added that the current crisis is not the only one that would be experienced as "there's still going to be a lot of disquiet in the market going forward."
Akinwumi Adesina replaced Donald Kaberuka of Rwanda at a time when major oil producing nations in Africa like Nigeria and Angola are experiencing economic downturn as a result of low oil prices, falling currencies and crashing stock and commodity market.
Read more
Bloomberg