✅ NEW - car park, swimming pool, 24 hours light/security and more.
There are strong indications that some PDP Senators would try to stonewall the confirmation of former Rivers State governor, Rotimi Amaechi today as the Senate Ministerial Screening continues. They may even stage a walkout of the parliament if they failed to have their ways.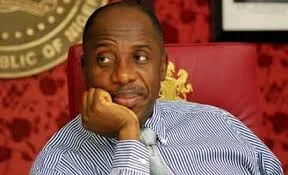 Amaechi is the last person remaining to be heard by the Senate among the first 21 nominees sent by President Muhammadu Buhari on 30 September, 2015.
His screening at the Upper chamber had suffered several shifts, principally because the report of the Senate ethics committee on petitions against him was not ready and lots of controvesial political issues.
The report is now slated to be presented to the Senate plenary today, ahead of the invitation of Amaechi to face the whole Senate.
Political commentators believe that though Amaechi would face hostile PDP senators, especially from his state of Rivers, his approval would boil down to a flexing of muscle between the PDP and the APC senators, who are in the majority.