Nigeria's second richest man, Mike Adenuga is being pursued for a combined debt of over $140.5 million by two foreign and one local companies, Premium Times reports.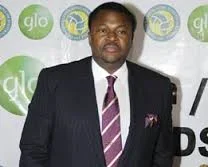 Despite making several pledges to pay, ConOil and other companies owned by Mr. Adenuga have reneged on paying the debts, multiple sources in the oil and gas sector have told this newspaper.
Things have got so bad that some of the creditor companies have either commenced or are considering commencing legal actions to force the billionaire businessman to pay up having exhausted all options to make him honour promises and agreement to pay.
According to Premium Times, one company has successful secured an interim order from a federal court to place one of Mr Adenuga's companies under receivership.
The increasing debt profile of the telecom and oil mogul, who increased his net worth by almost $5 billion in the last year, according to luxury lifestyle magazine, Forbes, has hit some his creditors so hard that they had to shut down some of their operations.
One of such companies is Depthwize, a local oil servicing company, which is owed $40 million by ConOil.
The refusal of the management of ConOil to pay Depthwize, a small drilling contractor has forced the company to lay off workers and shut down services on two of ConOil's rigs until the money is paid, those familiar with the matter said.
"Depthwize says it can no longer afford the day to day running cost of working on the rigs," one source said.
Similarly, American oil and gas firm, Baker Hughes, was forced to lodge a court petition to wind up one of Mr Adenuga's company, Belbop Nigeria Limited, over a USD $12.09 million bill they had been unsuccessfully trying to get the company to pay.
Read more
here
[1115]