✅ NEW - car park, swimming pool, 24 hours light/security and more.
An 83-year-old apostle of New Covenant Christian Fellowship, Nnobi Anambra State, Chukwusom Okoli, has said the fear of witches, wizards, occultists and such mystical cults was baseless.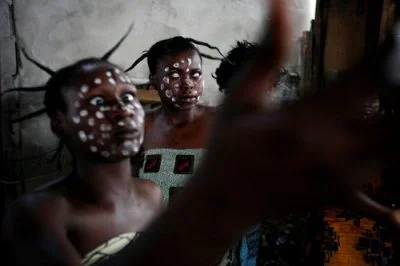 Okoli challenged any of such people to attack him if they have the powers.
He said the trouble with most people was fear and added that such (fear) would make them to be afraid for nothing.
"They take orders from the devil, instead of giving orders to the devil. Most people are used to respecting shrines and deities. You can see a professor sitting in front of idols taking instructions, yet they would make us to believe they are Christians.
"The issue of Christianity has been muddled up. Most bishops, general overseers, pastors are no Christians as they would profess.
"For a long time now, a lot of people believe in occultism, charms, witchcraft, wizardry and all sorts of satanic manipulations, instead of believing in the Almighty God.
"I want people this time to determine who the Supreme-God is. That's why I have challenged witches, occultists and all their likes to attack me.
"I want to assert which way is the way of life. Then there is need for this contest to determine who is supreme.
He said he had sent out invitations to such people all over the world for a contest on December 25 in his Nnobi spiritual centre, Anambra State
Okoli said, "This challenge has gone into the social media and inter-personal channels. It involves all parts of the universe; India, United States of America, Europe, and China among others.