No fewer than 12 persons sustained various degrees of burns following an explosion which rocked a settlement known as Kara Market along Atani Road, Ogbaru near Onitsha in Anambra.
Confirming the incident, the Police Public Relations Officer (PPRO) in Anambra, DSP Ali Okechukwu, said on Wednesday in Ogbaru, that the explosion was caused by fuel stored in a jerrycan for future use.
"The explosion was not a bomb as being speculated by people. A jerrycan of petrol that was brought to the settlement exploded around the area and some people sustained various degrees of burns.
"They were taken to various hospitals and are currently receiving treatment. No death was recorded," Okechukwu said.
He said that Police had taken control of the situation and advised people to stop panic buying and storage of fuel because of the danger such practice posed in the event of an explosion or fire incident.
Okechukwu put the casualty figure at 11.
However, an eyewitness and leader of the settlement, Mr Sabo Mohammed, told NAN that the incident occurred at a restaurant in the market at about 8:30 p.m. on May 3.
Mohammed alleged that the explosion might have been from a bomb brought into the market by an unknown person.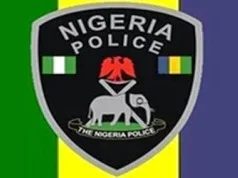 "An unidentified boy walked into a restaurant with three jerry cans demanding for food and left almost immediately without eating the food, leaving the jerrycans behind.
"Some minutes later, one of the jerrycans, exploded leaving many people injured.
"The victims had severe burns that you cannot even hold their skin to carry them to hospital," Mohammed said.
Another eyewitness, who pleaded anonymity, described the incident as "unfortunate".
Narrating her ordeal, one of the victims, Mrs Mariam Mohammed, who is receiving treatment at one of the hospitals, said she was washing dishes at the restaurant when the explosion occurred.
"I was washing plates when suddenly I heard a loud noise and fire spreading everywhere. Substances from the fire poured on people eating and those standing near the restaurant. It was then that I realised I was affected too," she said.
A doctor at the hospital, Dr Joseph Evbomemen, said that Mrs Mohammed suffered serious burns on the body but was responding to treatment.
Meanwhile, two Police patrol vehicles have been stationed in front of the market while traders were seen going about their normal businesses.
NAN
[1654]