✅ NEW - car park, swimming pool, 24 hours light/security and more.
Following the Supreme Court's judgment on the tussle of power in Anambra state and the sacking of all Peoples Democratic Party's candidates in the 2015 elections, lawyers have aired their views on the judgment.
Reacting to the judgement, Human Rights lawyer, Mr. Femi Falana, SAN, said there should be no controversy over the apex court's ruling, adding that Andy Ubah and Stella Oduah can only appeal to God.
"Andy Ubah and Stella Oduah are no longer members of the Senate. They have been sacked by the highest court in the land and there should be no confusion about it. Both of them can only appeal to God. The Supreme Court's judgement has removed them, and that is final.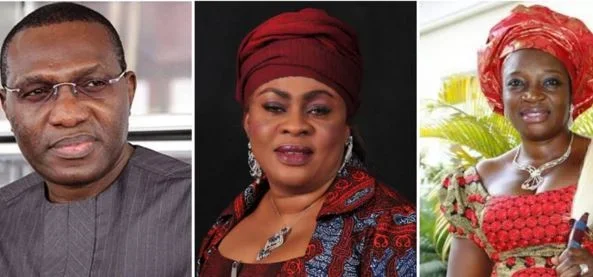 The Supreme Court in its judgement said both of them were not candidates of the faction recognised by PDP. What this means is that the faction of the party that nominated them was involved in an illegality. A Federal High court had earlier made the same ruling. Therefore that is the end of the matter', he declared
In the same vein, Mrs. Nella Andem Rabana SAN, a former Attorney General and Commissioner for Justice, Cross River State, said that since the body that produced the senators and other members of the House of Representatives was not recognised by the court, it means that they will lose their seats, even if there was no consequential order by the court to that effect.
But in their reactions, Senator Andy Uba and Stella Oduah said the report of their sack was a misrepresentation of the court judgement, adding that the apex court did not give any declaratory order for them to vacate their seats in the National Assembly.
- Sun Newspaper