✅ NEW - car park, swimming pool, 24 hours light/security and more.
The Anglican Arch-Diocese of Enugu has officially banned wearing of topless dresses to Church weddings, reception and services.
The Archbishop of the Arch-Diocese, Most Rev. Emmanuel Chukwuma, disclosed this to NAN in Enugu on Monday.
Chukwuma said that the ban was to return moral chastity on persons, especially women, who attend such functions in the Church.
He said that t Arch-Dioceses had directed priests and senior clergymen to henceforth inspect wedding gowns and approve them before the solemnisation of weddings.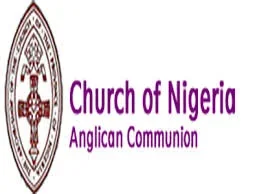 The cleric also said that using veils to cover topless wedding dresses would not be allowed again in Anglican Churches in Enugu.
"I have directed ushers and wardens in various churches in Enugu to ensure that no topless dressed girl, lady or women enters into the Church under any guise."
He said the order would be in force: "Whether it is the Church wedding, reception or any other programme celebrated in the church or within the church premises.
The archbishop said that the Church`s strong stance against indecent dressing would help to check sexual harassment and provocation, which lead to prostitution and rape in the society.
Source: PM News