✅ NEW - get your business listed and your information shared across social media.
Power generation in the country may have hit a fresh snag following the explosion that ruptured the Escravos-Lagos Pipeline on Thursday, even as generation from hydropower plants dropped by 494 megawatts in six days.
There was pandemonium as a heavy explosion rocked the pipeline criss-crossing the Ugbokodo community near the Warri refinery in Okpe Local Government Area of Delta State.
The incident, which sources said occurred around 4am, forced residents of the community to scamper for safety in the bushes when they discovered that the inferno that resulted from the explosion was advancing towards their homes.
It was gathered that some residents, including children, who fled into the bushes, were still missing as of 4:30pm when one of our correspondents left the community.
T
he explosion was as a result of leaks from a gas pipeline in the community, which had earlier been reported to the management of the NGC.
According to the Nigerian National Petroleum Corporation, repair work commenced immediately on the facility in order to address the fresh incident.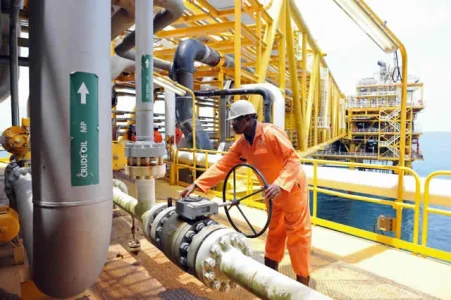 The NNPC, however, did not state what caused the fresh explosion on the pipeline.
It took the combined efforts of the men of the fire services of the NGC and the Warri Refining and Petrochemical Company as well as other agencies to put out the fire at about 8am