✅ NEW - get your business listed and your information shared across social media.
The owner of Anthony Joshua's local launderette, who the heavyweight champion boxer owes £120 for washing his kit, has revealed he used to give the millionaire boxer financial advice when he was a penniless hopeful.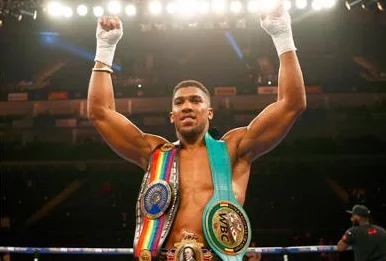 Muqeem Bakhtari, 32, known locally as Max, said Joshua was still regular at his Launderette in Golders Green, north London, near the ex-council flat where the fighter still lives with his mother.
The 27-year-old Joshua's victory over two-time world champion, Wladimir Klitschko, in front of 90,000 people at Wembley on Saturday has earned him a whopping £15m, and he says he has not forgotten his unpaid bill.
Bakhtari the washerman said Joshua had been a regular since before winning his Olympic gold medal at London 2012 and his family often stopped by to pick up his laundry.
Mr. Bakhtari said washing the clothes of a boxing champion isn't easy.
He said: "We look after his clothes extremely well. We don't want to shrink them.
"We do it low heat because gym clothes do shrink easily; they're worse than wool."
Bakhtari said £120 is about two weeks' worth of washing if you bring a bag in every day, which is what Anthony does when he's training.
He said: "We'll see more of his suits and shirts now he's out the gym. I'm absolutely over the moon for him.
"But I could do with the money now; so hopefully he comes in and pays it off as soon as possible."