The #RiversState chapter of the #AllProgressivesCongress (APC) has alleged that there are plans by the presidency to transfer the state Commissioner of Police, Mr. Tunde Ogunsakin, for his refusal to dance to the tune of the #PeoplesDemocraticParty (PDP) in the state.
The allegations came as the #PDP in the state said the party was not involved in the protest by youths in Omoku, headquarters of Ogba/Egbema/Ndoni Local Government Area of the state last Monday.
The APC in a statement issued yesterday on behalf of the state Chairman, Dr. Davies Ikanya, by his Senior Special Aide on Media and Public Affairs, Chief Chukwuemeka Eze, said Ogunsakin had stabilised the peace in the state after taking over from Mr. Joseph Mbu because he had been professional in handling issues of security in the state.
Click source for more details: #
ThisDay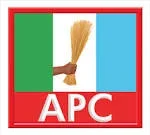 [1253]