✅ NEW - car park, swimming pool, 24 hours light/security and more.
In response to the drama at the senate on Wednesday over the "pre-election promise" of the All Progressives Congress (APC) to pay N5,000 a month to jobless Nigerian youths, the Peoples Democratic Party (PDP) says the ruling party never set out to fulfill its promise.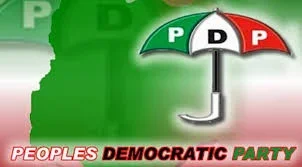 This was made known in a statement released on Thursday by Olisah Metuh, National publicity secretary, that PDP did not expect President Muhammadu Buhari to fulfil his campaign promises because he came into power on the strength of lies.
"Wednesday's rejection by APC senators of the N5, 000 monthly stipends, which they promised Nigerians during the electioneering, underscored the monumental hypocrisy of their party in getting to power by means of deceit and false promises to Nigerians," it said.
"The development is a clear confirmation of the fact that the APC is a party of hypocrites, who never had the intentions of honouring any of their campaign promises. The PDP declares that it is absolutely obvious to all that the APC came to power riding on monumental lies and deceit in making promises they had no intentions to keep. All they wanted was to get into power and they achieved this with their lying tongues.
Source:
The Cable