✅ NEW - car park, swimming pool, 24 hours light/security and more.
The All Progressives Congress (APC) in Yobe State has expelled the newly appointed Director-General of National Emergency Management Agency (NEMA), Alhaji Mustapha Yunusa Maihaja.
A statement by the state secretary of the party, Alhaji Abubakar Bakabe, said the resolve to expel the NEMA DG was reached during the State Executive Council (SEC) meeting of the party over his alleged flagrant abuse of the APC constitution.
According to the statement, Section 21'D' Sub-Section (V) of the APC constitution empowered the SEC to take punitive measures against erring party members.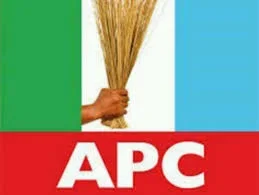 Maihaja was accused of abusing the APC constitution by filing court action challenging the governorship election in the state, which was worn by Ibrahim Gaidam, without exhausting other avenues of seeking redress within the confines of the party.
Maihaja, an aspirant under the APC, went to court where he challenged the nomination of Gaidam as the party's candidate in the 2015 governorship election, on the grounds that the governor had twice taken oath of office as governor - first when he was elevated from deputy governor after the death of Governor Mamman Ali, and second after winning the 2011 governorship election.
He lost the case both at the Court of Appeal and the Supreme Court.