✅ NEW - get your business listed and your information shared across social media.
Governors elected on the platform of the All Progressives Congress, APC on Wednesday said it is not compulsory for President Muhammadu Buhari to preside over the federal executive council (FEC) meeting.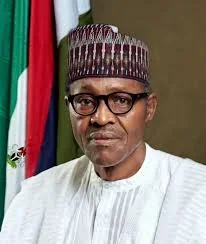 The Governors made the remark after meeting with the national working committee (NWC) of the APC. Speaking on behalf of the APC Governors, Kaduna State Governor, Nasir El-Rufai said, the constitution made provision for the Vice-President, Yemi Osinbajo, to preside over such meeting in the president`s absence.
El- Rufai, also spoke on rumours about Buhari's health.
"We are not worried yet and have no reason to be worried, but we however, urge Nigerians to continue to pray for the president to be in good health.''.
He said it was normal for the president to have medical challenge, considering the fact that he was over 70 years old.
"Even me that is 57 years old, I still go for medical check-up,'' El-Rufai said.