✅ NEW - get your business listed and your information shared across social media.
Speaker of the House of Representatives, Yakubu Dogara has insisted that President Muhammadu Buhari's war against corruption is not selective.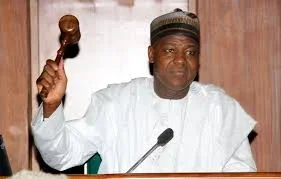 The Speaker also noted that not all APC members are saints as it was only natural that probe by any new government focused on those that had opportunity to serve in government.
His words: "The PDP had been in power for a number of years, more than a decade and if you were to weigh members of opposition that are in government now and had opportunity to serve, those that would have tendencies to engage in pilfering of resources, majority will come from PDP, except we are not being realistic.
"Though we can't claim that all the members of APC are saints; you pointed out that APC spent money in the course of the campaign, but where did this money come from? We haven't really had any facts about government officials forwarding money to the cause of the campaign. Majority of the money that was stolen was channelled towards the PDP campaign. You know that this arms purchase monies, for instance, virtually everything was given for the prosecution of PDP campaign."
"I do not think a dime went to any member of the APC, we were all in government then. I can't remember a discussion like that then but I knew when some of the funds were being given to some of our friends as well but I believe that no one that is of APC stock was given that money."
"I don't think the fight has really been one sided. If you recall, one of the closest aides to the President, I don't want to name him, when he was picked up, everyone was shocked that that man could be picked up. He had been one of the most dutiful, one of the people that is very, very close to the President, yet he wasn't spared when evidence was adduced that he benefited from it and he had to refund the money," he stated.