The Advertising Practitioners Council of Nigeria (APCON) has issued no fewer than 100 corporate practice licences to advertising organisations that have fulfilled its requirements.
The licences were issued in Lagos at the weekend to companies who have qualified to practise under the 4th Code of Advertising Practice.
Mr Lola Akinwunmi, APCON Chairman, said that the licences were given to deserving companies to practice advertising legally and according to global best practices.
A committee was set up within APCON, known as the APCON Committee on Advertising Practice Reforms (ACAPR) in December 2010.
It is represented by other bodies like the Broadcasting Organisation of Nigeria (BON), the Newspaper Proprietors Association of Nigeria (NPAN).
Others are the Advertisers Association of Nigeria (ADVAN), the Outdoor Advertising Association of Nigeria (OAAN), among others.
The committee examined the need to ensure that local and foreign practitioners are properly certified by APCON, before being allowed to practice in any advert-related agency.
Also, they will consider regulations that will ensure that unregistered local and foreign professionals do not negotiate, book or operate any media spot.
For the first time in the history of Nigeria, advertising practice has become professionalised like medicine and law, and charlatans can no longer practice unhindered.
With the new code and regime, APCON has introduced strict procedures for practice, such that clients cannot buy media illegally.
"It is to this end that we say that those who don't have these licences are practising illegally, and we are making more efforts to bring them to book," Akinwunmi said.
He said that the validity of the licence would last for three years, after which it would be renewed.
Akinwunmi stated that APCON had the full backing of the government to enforce compliance with the Advertising Practice Law.
"Under the law, APCON can have defaulters prosecuted, and if such are found guilty, they stand the risk of imprisonment or paying a hefty fine," he added.
Akinwunmi commended President Goodluck Jonathan and the Minister of Information, Mr Labaran Maku, for their continuous support for the advertising profession.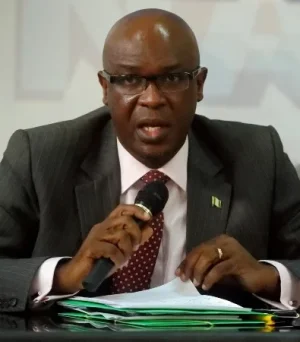 [912]