✅ NEW - car park, swimming pool, 24 hours light/security and more.
Electronics giants, Apple, have finally unveiled the upgraded versions of its iconic iPhone, the iPhone7 and iPhone 7 Plus.
They were unveiled at a media event in San Francisco on Wednesday.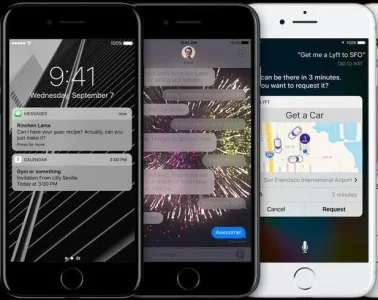 The two flagship smartphones come with new camera technology, water resistance and other features. It has 12MP and 5MP rear and front cameras respectively.
However it comes with one new feature which may upset some consumers — it has no headphone jack. This means any audio will be delivered via Apple's proprietary "lightning" connector or by wireless headphones.
The 16GB iPhone model is now gone, and the configurations for the iPhone 7 now go from 32GB to 128GB to 256GB. The iPhone 7 starts at $649 unlocked and iPhone 7 Plus starts at $769.
AirPods, which cost $159, will go live in October.
"From the start we designed lightning to be a great audio connector," Apple vice president Phil Schiller said during the event.
"We are taking the headphones in iPhone 7 and 7 Plus to lightning, and including them in the box with the device. We have also made an adaptor, which will be included in the box as well," he added.