South-South chairman, Christian Association of Nigeria, CAN, Arch Bishop Goddowell Awomakpa, described former Delta State Governor, James Ibori as God's gift.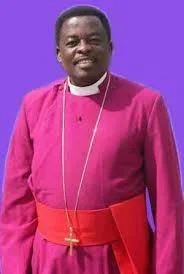 READ:
I Am Not a Thief – James Ibori Finally Speaks
Delivering a sermon titled "Knowing the Gift of God," during Ibori's special thanksgiving service, the Arch Bishop said,"Ibori was the point of contact that unites government with the church. What we actually need are politicians, who would go into politics for the betterment of the land."
"James Ibori comes from God and as we speak, he represents another government up there. In Urhobo land, we have two people who made mighty impact. Olorogun Michael Ibru, after him, all of them went there for their pocket until the time of Brother James.
"Some of you while in office did not even build a house for anyone, but this building that we are in here today, was actually built by Brother James, besides who believed that Brother James would come and be here with us today. Today indeed calls for joy and celebration for the people of Oghara kingdom," the clergy man asserted.
[1572]