✅ NEW - get your business listed and your information shared across social media.
Former Minister of Education and frontline campaigner of the BringBackOurGirls, Oby Ezekwesili, says the alleged diversion of $2.1bn by the immediate past National Security Adviser, Sambo Dasuki, is irritating.
She said it was unfortunate that thousands of Nigerians had lost their lives to insurgency due to the diversion of the money meant for the procurement of arms.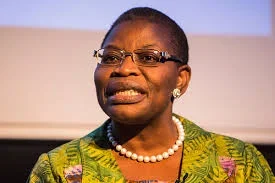 She wrote, "Obviously, in sharing that blood money, none of those involved spared a thought for their fellow citizens and the country. Gross wickedness!
"Impunity is the only explanation one can deduce as the reason the ex-NSA felt no qualms diverting arms money for private political gain; this is saddening.