The Nigerian Army said on Saturday that it arrested 23 suspected cultists, who were conducting physical training for new recruits, initiation, robbery and kidnapping.
The army also said that it arrested 15 other persons suspected to be pipeline vandals and recovered 31 jerry cans of refined petroleum products in the process.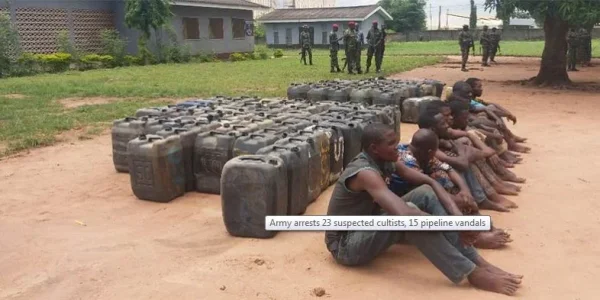 Click here to read more
PLACE YOUR ADVERT HERE
Connect with people interested in education, social, crime and health News!
[756]