Mr Boboi Kaigama, the President - General of Trade Union Congress (TUC) says Federal Government and Academic Staff Union of Universities (ASUU) should put aside personal ego and resolve their impasse.
Kaigama, who said this at a news conference on Wednesday in Jalingo, urged both parties to consider the plight of students and their parents in the present strike by lecturers.
He disclosed that TUC and Nigeria Labour Congress (NLC) were working toward ensuring that FG and ASUU reached an understanding that would prevent a recurrent of the incident.
The Federal Government signed agreement with ASUU since 2009 and allowed it to accumulate over a period of time and it has become difficult to meet now.
From 2009, when the agreement was made to now, about N400 billion is supposed to be injected into the university system to tackle the issues gradually but nothing was done.
"TUC and NLC are doing everything to bring the two parties into a common understanding that will provide a long lasting solution to the problem,'' Kaigama said.
He appealed to the students and their parents to be more patient, stressing that it was better to get it right.
The TUC president, who also commented on the 53rd anniversary of the country, noted that Nigeria was not as mature as it should be at this age.
He advised the country's leaders to build infrastructure that would directly or indirectly create employment for millions of unemployed graduates roaming the streets.
``If the government revamps agricultural sector, provides good roads, builds sea ports, railways and makes the power sector functional, there will be employment for the youths," Kaigama noted.
He urged Nigerians to embark on self-reorientation beginning from families to smaller societies and the entire country for genuine progress to take place.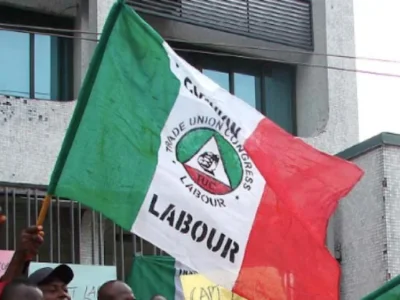 [1017]