The Adamawa state chapter of the All Progressive Congress (APC) has already been engulfed in crisis over who takes charge of the party leadership, The Guardian reports.
The two warring groups are believed to be headed by season politicians in the state and they are ready to roll out political war machines to deflect their opponents and capture the party ahead of the 2019 general elections.
Former vice president Atiku Abubakar's camp is headed by Governor Muhammadu Umaru Jibrilla, while President Muhammadu Buhari's group is being championed by Secretary to Government of the Federation (SGF), Mr. David Babachir, the three senators representing Adamawa state and Alhaji Haladu Mohammed, (Sardauna Jimeta) a major financier of governor Jibrila's election.
A former governor, Murtala Nyako, an unrepentant supporter of Buhari, constituted the present leadership of the party in the state. Nyako carefully selected the members of the APC executive with Senator Binta Garba Maci, as the state chairperson. All Atiku's candidates including the present House of Representative member representing Jada, Toungo, Mayo-belwa and Genye constituency, Comrade Abdularazak Namdas, lost the party leadership elections.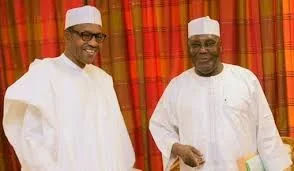 In a dramatic move to dismantle Buhari's APC leadership in the state preparatory to 2019 general elections, which it is alleged that Atiku has interest to contest, the governor two weeks ago appointed his APC state chairman without the conduct of any election. The late APC state chairman Alhaji Shaibu Yamusa's office before his death last week, was allegedly broken into and taken over by one Mr. Dimas Ezra, the APC vice chairman Adamawa central, while the late chairman was attending a meeting in Numan his home local government area.
Since the governor took over the mantle of leadership in the state, APC has been facing challenges due to lack of funding and it was alleged that the plan was to allow the party to crumble financially and go into comatose so that the Atiku group can set up their structures.
Speaking on the crisis, the deputy national vice chairman of APC Mr. Boss Mustapha, told Guardian that APC Adamawa was not in crisis and that the party has only one chairman who he said died recently in Kano and that there was no other person acting in his capacity.
Read More:
Guardian
PLACE YOUR ADVERT HERE
Connect with Politics News Readers!
[2613]