✅ NEW - car park, swimming pool, 24 hours light/security and more.
Former Vice President, Atiku Abubakar has denied mocking public universities in Nigeria.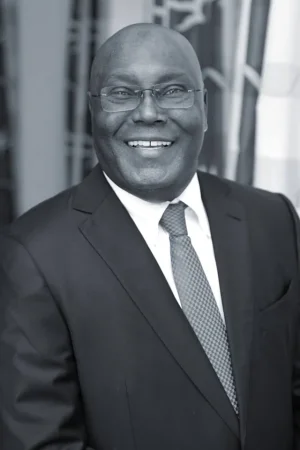 READ:
Atiku Mocks Nigerian Public Universities - My Secondary School Students are Better Than Them
Atiku issued his denial via a very lengthy post on his website. He said he couldn't have mocked Public universities because he was a product of public schools.
The post read : On Wednesday, 16 November I was at Nnamdi Azikiwe University, Awka, as chairman of the annual Zik Lecture Series, where I delivered remarks titled "Crisis, Education and Africa's Recovery". The speech, as with many I have made in recent times, has been focused on the roles of government and private sector in providing world class education in Nigeria.
Here is a small part of that speech:
"I could not have gone to school if my parents were required to pay for it. That and the importance of education to nation building is the reason why I strongly believe that primary and secondary education should be free and compulsory in our country and indeed across Africa. That way every child gets to acquire basic education to help them improve their lives and help us produce an enlightened citizenry. That is how it is in the countries that we look up to as models of development."
On Friday, 18 November I was at the AUN Academy, the secondary school I founded in 1992 (formerly ABTI Academy). While remarking on the eloquence of the head boy, I noted that I was in Unizik as well as AUN (the university I founded) a few days before, and this boy was eloquent as the students I met in both institutions. I encouraged the young man to keep up studying. My statement was clearly a compliment to the brilliance of this exceptional child.
It was surprising to me to see headlines the next day from various publications, including The Cable andBellaNaija, among many others, with headlines declaring Atiku had insulted public universities. There were quotes in the papers which were so unfairly misrepresented; I had no option but to publicly call them lies. I expected more from our press – usually, journalists would refer back to the subject of a report for comment before publication. No one contacted me or my media office. Of course the lie spreads far and wide, in spite of my denial on social media.
So there is no doubt, I am a proud product of Nigerian public schools, and would never insult the institutions which made me.
That episode was still ongoing when I saw a report from Premium Times that I blasted the president as ineffectual in the fight against Boko Haram. A very shocking report.
To clarify, here are a few experts from my remarks:
The insurgents still occupy a specific geographical space. They (Boko Haram) still retain the capacity for occasional deadly attacks. Many citizens in the zone still remain vulnerable and live in fear.
We cannot say that the problem is over until every displaced person is able to return home, to the office, to the market, to the farm, and resume normal activities. We cannot say it is over until we rebuild the schools, the churches, the hospitals, the markets, and the homes that had been destroyed. And we cannot say it's over until the survivors of this insurgency receive the help they need, including psychological therapy to deal with the trauma that they have been through.
I visited an IDP camp on Saturday and had the privilege of teaching a math class to some children. But the site of hundreds of children running around and unable to attend school was very gut wrenching. It still breaks my heart. So we cannot say the insurgency is over until all the displaced children return to their schools.
And, as I indicated last year, it would not be enough for people to simply return to their pre-insurgency lives. We must do better than that otherwise we would only have papered over the wound without really treating it.
Looking through the remarks, I do not understand how this is a criticism of the president or anyone. Without a doubt, I am from Adamawa State, a state badly affected by the insurgency. I am a stakeholder in the welfare of the people of my state and the north east. I have been supporting the insurgency effort since the last administration, including funding local vigilante operations, which helped repel the insurgents' attempts in various parts of the state.
Working with my charity organisation, we supported displaced people who flowed in large numbers into Yola, as the insurgency hit their homes. We still support the feeding and housing of thousands of IDPs who call Adamawa home. As one of the leading sons of Adamawa, I see this as my responsibility (although being politically active citizen, many have misconstrued my efforts as part of some grand political drama). In order to keep these events non-political, we do not invite the press to our weekly food deliveries; neither do we promote our seed and farmland distribution events for IDPs.
We do what we do, because the North East is our home. Even if the state institutions fail, we have a responsibility to stand in the gap. The reported starvation in many camps around the country is an example of what could happen if private efforts don't fill the institutional gaps.
Many of our citizens still live in IDP camps. They are still hungry and displaced from their homes. Earlier in the year, we provided land and grains to 5,000 families, to help them resettle, but there are over 2 million people still displaced! This is why the insurgency is still a problem, and why you should be concerned.
Instead of misreporting what I said, I invite you to come and see what we are actually doing. Come and see the efforts of the men and women of Adamawa Peace Initiative, Christians and Muslims, business people and teachers, people from all parts of Nigeria, who are stakeholders in keeping the peace in the state, come and see the work they're doing everyday to keep children in the IDP camps fed, clothed and educated.
These are the issues we should be concerned with, instead of publishing false and misleading reports.